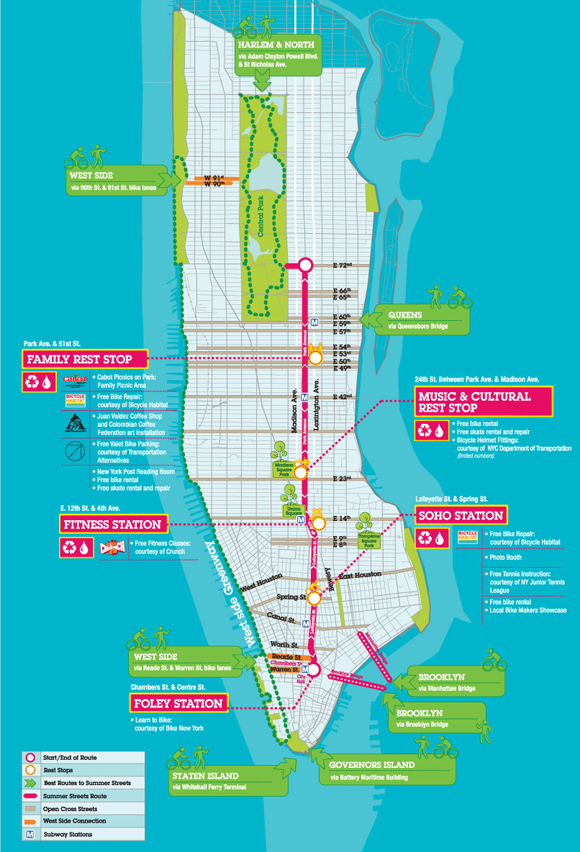 As part of its Summer Streets program, New York City will shut down certain streets to cars on Saturdays from 7am-1pm starting today (August 8th) and continuing the next two Saturdays (August 15th and 22nd), opening them up for bikes, skates, walking and hanging out.
The main path runs from Central Park to the Brooklyn Bridge, mostly down Park Avenue. The summer streets route map can be found here.
A block right off of Madison Square park at 24th Street between Madison and Park will serve as a Music and Cultural Rest Stop, featuring Tai Chi, Salsa dancing, Brazilian music as well as free bike and skate rentals.
For a Summer Street schedule, see http://www.nyc.gov/html/dot/summerstreets
Related Posts: