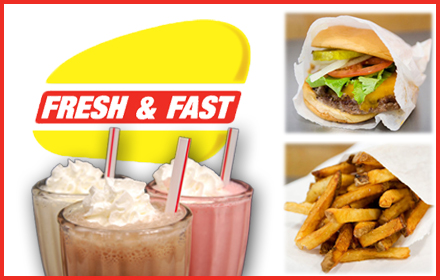 KGBDeals is offering a deal where you get a $10 voucher at Fresh and Fast (111 East 23rd Street just east of Madison Square Park) for only $5. You may recall we bought this deal last time it was offered and the burger, while no In N Out, was actually pretty good.
You buy this deal by Friday, and you can use it any time before March 15, 2011. Learn more at KGBDeals.com.
You can see our Fresh and Fast photos, the menu, and our review at www.madparknews.com/madison-square-park-restaurants/fresh-fast-burger-menu/.
Related Posts: