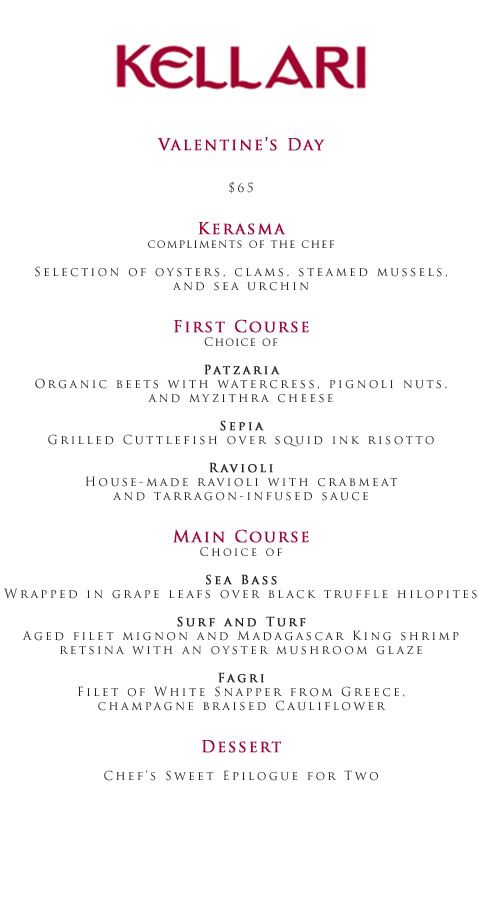 In one of the most unique Valentine's Day offers, Kellaris (36 East 20th St. between Broadway & Park Avenue) is giving away free lifetime dinner on Valentine's Day (or your wedding anniversary) IF you are one of the first 5 couples to propose marriage at one of their 3 restaurants. They will also give you a free bottle of champagne that night.
In their words, "All customers need to do is make a reservation for February 14, propose during dinner, and show us the ring!"
Pass it on to your marriage-minded friends!
They will serve a special 4-course prix-fixe Valentine's Day menu for $65, (pictured here).
To make a reservation, call 212-777-8448.
Related Posts: